3rd April 2021
It can't be denied that, as a society, we have become more accepting of counter-culture in recent years. We are not fully there yet, but are certainly making headway, sometimes at a speed that makes it hard to keep abreast of the correct terminology and definition. The LGBTQI+ community can be a particularly confusing minefield with extra letters and symbols being added regularly.
Today, i'm featuring three songs from the 1970s that cover the same theme – gender bending. I was a young gay man when these songs hit the charts, and I couldn't believe what I was hearing. The gay community of the time lapped them up, which is understandable, but the popularity wasn't restricted to the underground minority and went on to become international hits.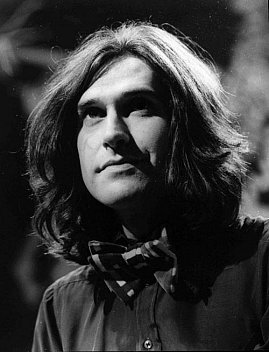 In a decade when crossdressing was a taboo topic, tonight's controversial three songs not only went on to be huge hits, but have also been included in the annals of Top 500 Songs of All Times. Herein lies a message of a topic that's time has come.
The first is, of course, The Kinks and their classic tale of a young man's accidental hook up with a transvestite. Although it was banned for a short while in Britain and Belgium, coupled with some legal wrangles that saw Coca-Cola changed to the words Cherry-Cola, it became a song-list must for all pub entertainers of the time. I had many a smile when seeing die-hard homophobes entertaining the punters of this song of gay abandon!
And the story behind the song? There are a few, but drummer Mick Avory claims that it was inspired by a character named Michael McGrath. Avory relates, "He used to hound the group a bit, and being called The Kinks, we did attract these sorts of people. He was a publicist for John Stephen's shop in Carnaby Street and used to have a place in Earl's Court. He would invite us to all these drag queen acts and transsexual pubs. They were like underground, secret clubs. That's where Ray [Davies] got the idea for Lola".
All harmless fun by the sounds of it, after all, they seemed to end up friends. What better opening song in this mixed up, muddled up, shook up world but this? When everything gets too much, be like Lola!
The second classic track that touched on the '70s taboo subject of crossdressing is, of course, Lou Reed's 'Walk on the Wild Side'. Come to think of it, it was more a full-frontal assault than a touch! This must be the first mega-hit that discusses transvestites, male prostitutes, junkies and fellatio all in one song.
Lou Reed had a fascination with the world of the transvestite which he had explored in the song, Candy Say's, the lead single from his third album, The Velvet Underground. It was a tribute to Candy Darling, the tragic transsexual member of the Andy Warhol crew who died at just 29 years old.
As fans are aware, 'Walk on the Wild Side's' characters are all based on real people. Joining all the Coloured girls, there is Holly Woodlawn (Peurto Rican transvestite), Candy Darling (mentioned above), Joe Dalessandro (Warhol actor and youth sex-icon), Jackie Curtis (drag pioneer of the glam-rock style) and Sugar Plum Fairy (Joe Campbell), all members of the famed Andy Warhol crew.
Rather macabrely, Lou Reed said in an interview that he knew how his obituary would one day start – 'Doot, di-toot, di-toot…'. I wonder if it did. Here's Lou Reed and the iconic 'Walk on the Wild Side'.
To close today's selection of songs that touched on the '70s taboos of crossdressing is the master of androgeny himself, David Bowie. Rebel Rebel, the song about the hot tramp who has his/her (them/their) mother in a whirl, was Bowie's farewell song to the Glam Rock era that he had helped create. It was a huge commercial success with its distinctive guitar riff making it an immediately recognisable anthem of the age. Rolling Stone magazine rates it as one of Bowie's top five songs.
If you are one who likes to analyse songs and their lyrics, you may like this observation from a blog site named Bowie songs. Unfortunately, I can't find who authored it, but I have taken the liberty to jack-up the language to be PC compliant with today's gender-based lexicon (inclusions used for clarity for anyone not fluent in the new lexicon).
They say "Rebel Rebel is Bowie's parting benediction. Despite its title, the song is more reconciliation than a revolution. It is generous, an offer of pure acceptance. In Rebel Rebel, the singer sizes up a teen whose outrageous style catches his eye. The singer's perspective isn't that of a fellow teenager, though, but someone a bit older, someone out of the scene, who's a bit jaded, who's bemused at first by the tacky kid's antics. The non-gender specified teen is young enough not to know better, and he is old enough to care. But as the song goes on, the singer grows more inspired by 'them'. 'They' break him of his habits, so he gives 'them' his backing. 'They' strike a bargain: youth and outrage for his knowledge of how 'they' can all fit into the world."
I love a happy ending, but enough PC re-worded analysis for one day! Let's join David and his nod to all those hot tramps out there. I hope you enjoyed the words and music in today's selection. Catch you soon.
---
The Loving the Music mini-features are written and compiled by me to support Loving the Music's Facebook page and group. Join the community for regular themed three-part posts that does more than just share a song.
The Author owns no copyright on the images or videos in this article. All images and links sourced from YouTube and Google and within the public domain.
Words © Andrew Knapp 2021