22nd November 2020:
South African Music, Chilean Afrobeat and some beats from the Balkan's were just some of the gems we unearthed this fortnight. We continued with some bouncy fun from Seeed and a look at 2019's release from Van Morrison started the final countdown to the month-end. We promoted unity during this pandemic with Ben Harper and Playing for Change, and topped it all off with a brand new album from James Taylor. What a way to end March.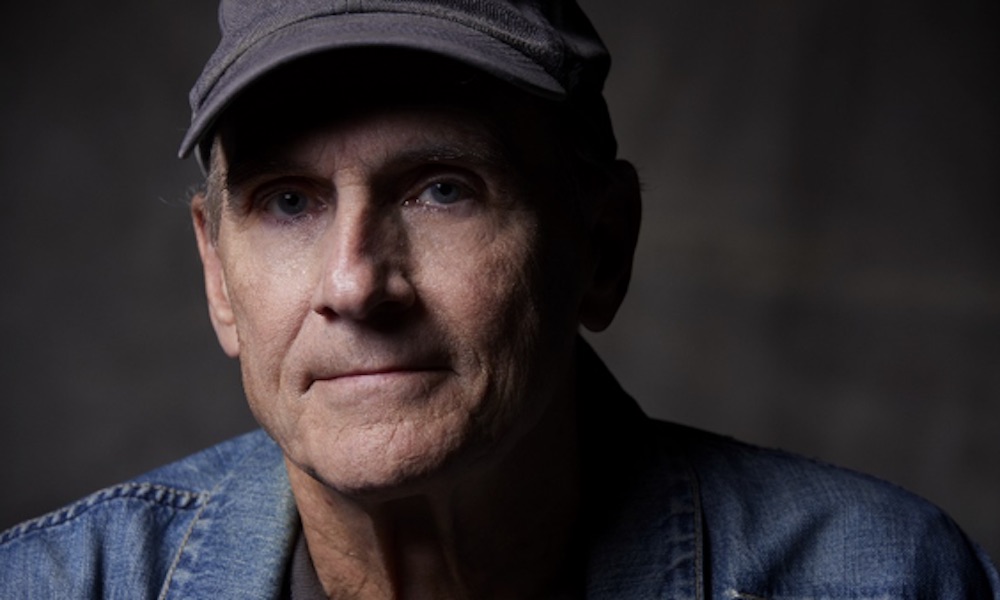 March 15th – 31st: Musicians Featured
Ami Faku – THESIS ZA – Ayanda Jiya – Newan Afrobeat – The Guess Who – Balkan Beat Box – Tony Allen & Hugh Masekela – Seeed – Van Morrison – Ben Harper – Brotherhood of Man – Will I Am – Playing for Change – Tedeschi Trucks Bank – James Taylor – Balkan Beat Box – Paul McCartney
---
15 March: I'm sticking to local South African talent to end the week, with three artists who are busy making musical waves. These ladies are the new breed of future superstars. Let's start with Ami Faku. Like so many South African singer/songwriters, Ami Faku discovered she could sing at church. She is one of our country's fastest rising stars and has made a huge impact with a style which she describes as modern Afro-Soul.
Among her remarkable achievements over the last couple of years includes being the most streamed female African artist on Spotify and Deezer, Having 5 songs in the top 200 during 2019, and the only newcomer to have three songs on Apple Music's 100 Best Songs for 2019. This Eastern Cape gem is the real deal! Here's the song Ebhayi from her beautiful 2019 album, Imali. Even though I don't understand or speak Xhosa, I spent a happy hour getting lost in Ami Faku's sultry voice. Enjoy 😎
Number two slot in my new South African talent selection of today is an exciting new find, the duo THESIS ZA. This is a Cape Town-based contemporary jazz duo made up of singer and songwriter Ayanda Charlie and saxophonist, keyboardist and composer Ondela Simakuhle.
To quote their website, 'The two singles they have released thus far—"Iphupha" and "Iintloni"—reveal them as a duo that pays attention to detail and is deliberate about everything you hear. Their music is minimalist, but there's evidence of meticulous work that goes behind their writing and song-making processes. THESIS ZA's music has traces of neo-soul, R&B, Afro-soul and jazz. The duo is the latest addition to the long list of innovators in South Africa's versatile jazz scene'.
These Cape Town-based ladies have performed throughout South Africa, with a career highlight being a European tour to Germany and Switzerland in 2016 for the Show Me Festival. Good news for Capetonians is that THESIS ZA returns for a much-anticipated performance at the Baxter Theatre on 4 April 2020. Be there if you can. Here's the song Iphupha. Enjoy.😎
The lady I have chosen to close this Sunday's selection of new South African musicians recently released her debut album, Ayandastand, which is a fun play on her name, Ayanda Jiya.
Born and raised in the North West Province of South Africa, this lady hasn't given up in the face of adversity. Although she released an EP in 2014 it was taken off of the streaming services due to a legal issue. She carried on her dream and in 2017 her second EP, To Whom It May Concern, went to No 1 on iTunes and Google Play on its day of release. 2019 saw the release of the much-anticipated album, Ayandastand.
After a listen I am sure that you will agree that this album is sure to put her firmly in the South African, and hopefully global, music game. She deserves it! Here's Lover 4 Life, one of the many tracks that stood out for me. Thanks for listening to local with me this weekend. Enjoy your Sunday! 😎
16 March: I hadn't heard the Chilian outfit, Newan Afrobeat, before although they have been active since 2010. Their style finds its inspiration in the Nigerian Afrobeat of Fela Kuti and their repertoire includes some of Kuti's titles. Let me tell you little about Kuti before we get to the music.
Fela Kuti was a Nigerian activist/musician/composer and rebel philosopher to boot. Legend states that after his mother was killed in a military uprising, Kuti took his mother's casket to Dodan Barracks along with a huge crowd of people, met Obasanjo and Yar'adua (then military leaders who later became democratic President) and gave the coffin to them. He declared his own republic (Kalakuta Republic) and recorded and performed hundreds of songs. The Nigerian police had no jurisdiction in the Kalakuta Republic, a fact that was exploited by all the local 'misfits'. The government could not bear the humiliation so cooked up serious propaganda against Kuti and he was subsequently jailed. His music was banned in Nigeria but Fela could not be stopped, his performances in Kalakuta Republic pulled in local and international audiences
Newen Afrobeat's music is also influenced by the aboriginal roots of their own country. Their live performances are also demonstrations in support of the Chilean traditional Mapuche cause. The traditional Mapuche people make up a large percentage of Central Chile and the Argentinian population and are in an ongoing battle for land and indigenous rights and recognition.
For me, to hear a Chilean band perform the music of a Nigerian musician and icon is the epitome of World music. Apart from that, their energy and sound is completely contagious and they are great fun to watch perform. This is a Fela Kuti track, Upside Down, filmed live at the SalsaMaster in Santiago in 2015. Enjoy
I'm featuring one more track from Newen Afrobeat tonight. I gave you a background to Fela Kuti in my last post. This clip is all the members of Newen Afrobeat along with numerous members of Egypt 80, Fela Kuti's original band from Nigeria, now being headed up by his son, Seun, since his death. This collaboration happened during the Womad Festival
Having watched original footage of Felix Kuti, the similarity between him and his son is remarkable. You could be watching the same person. Getting all 21 musicians into a studio and miked-up must have been a logistical nightmare, never mind the heat build-up – as you'll see, Here's Newen Afrobeat, Seun Koti and members of Egypt 80 with Opposite People. Have a happy Monday evening folks.😎
17th Mar: I'm going to play some tracks from a band that were often referred to as the Beatles of Canada, The Guess Who. They formed in 1965 and their line-up over the years has included the likes of Randy Bachman (Bachman Turner Overdrive) and the brilliant Burton Cummings who was the frontman for The Guess Who until 1975.
Burton Cummings was responsible for many of the band's huge hits, two of my favourites which appear on their 4th studio album, Wheatfield Soul. I'm starting tonight with one of their best-known tracks, These Eyes. Burton Cummings wrote this when he was 19-years-old. That's talent! 😎
The second song from The Guess Who for today is also from the Wheatfield Soul album, and another Burton Cummings composition, I Found Her in a Star. 😎
Although many people think that Lenny Kravitz wrote American Woman, it was written many years beforehand by Richard Bachman and Burton Cummings of The Guess Who. The origins of the song has an interesting story attached: Although some think the song is about some floozy, it is actually an anti-Vietnam War anthem.
As the band were heading across the Canadian border to play a gig in the USA, they had an altercation with an officious border patrol guard who tried to get them to sign up for the draft. The band turned-tail and head back to Canada.
With no gig planned they managed a last-minute booking. In the middle of the show, Randy Bachman broke a string. While quickly re-stringing and tuning his guitar backstage he hit on the famous opening riff. To make sure he didn't forget it, he returned to the stage and started playing the chord progression of the riff. Burton Cummings took the initiative and started singing the first thing that came into his head. And so American Woman was born. I hope you've enjoyed revisiting some of Guess Who's hits. Have a terrific Tuesday evening folks. 😎
19 March: In light of the strange times that we are all finding ourselves in I am going to keep all posts happy, upbeat and positive until further notice! So let's kick off with some happy World Music.
It was my housemate who introduced me to Balkan Beat Box (BBB) a few years back and I did feature one of their tracks a few months ago. I have chosen three tracks from their 2013 New York live concert, not because there is a shortage of any other clips on YouTube, but because they are just so much fun to watch perform.
BBB was born of a fusion of the two co-founders particular styles of music. Ori Kaplan was a Klezmer clarinettist (Klezmer – traditional Jewish music), and Tamir Muskat who was the drummer of a Punk Rock band. As odd as it may seem, their sound is a unique incorporation of Mediterranean and Balkan traditions with Dancehall beats. If you have never heard the Balkan Beat Box before, maybe it's time you did. Here's Dancing With the Moon. Enjoy! 😎
As children, the co-founders of Balkan Beat Box felt that their traditional music was outdated and didn't reflect their experiences of world culture, and with the enthusiasm that kid's have they set about putting that right. Among their inspiration and influencers, they include Charlie Parker, Manu Chao and Jamaican Dub music.
BBB released their first album in 2005 and by 2006 had included the well-know Tel Aviv artist, Tomer Yosef, as the frontman for the band (now a core member), so bringing an element to their live performances that they had been missing.
Both the first and second album (2007) received global acclaim, with the track Bulgarian Chicks becoming a Dancehall and Club hit in 2008. Here is the live version from the 2013 New York live show. These fellows know how to build up a sweat.
The Balkan Beat Box have released six albums to date and have toured extensively bringing their Mediterranean/Balkan fusion to a global audience. Their 2012 album 'Give' was influenced by the Arab Spring, Occupy movements, and the spirit of change around the world. Spin Magazine dubbed the band "a global peace-keeping mission that you can dance to".
I'm closing today's selection with a composition that showcases some of the traditional Klezmer roots that underpin so much of their music. Here's Kabulectric. Thanks for doing the Balkan Beat Box boogie with me today. If you are looking for some fun, upbeat viewing to cheer up these troubling times I can highly recommend the full Balkan Beat Box New York performance. I'll post a link in the comments section for you. 😎
20th Mar: Today saw the release of the first body of work featuring Hugh Masekela since his death in 2018. Rejoice is a collaboration between iconic Nigerian drummer, Tony Allen, and Bra Hugh. The recordings were made during Hugh Masakela's visits to Felix Kuti in Nigeria. Tony Allen was Felix Kuta's drummer and one of the founders of the Afrobeat sound that we featured earlier this week with the Chilian Newan Afrobeat selection.
Tony Allen thought that the whole project that he and Bra Hugh worked on had been abandoned years ago, but fortunately for millions of fans, it has finally been released by the BMG group.
"The preservation of the African, and the South African sounds, is critical," said Mabusha Masekela, speaking at the special listening held on the 5th March in Johannesburg. "This album speaks directly to that. It encapsulates what is essentially folk music so that our music and narratives are remembered forever. It's also a reminder that we need to do much more to immortalise these sounds and stories before they are lost and forgotten". I couldn't agree more. Here's Jabulani from the Rejoice album.
There was a very exciting album release today and this is the second track I'm sharing from Rejoice, the 'forgotten' album from the late, great Hugh Masakela and Tony Allen, the Nigerian drummer and musical director for the famed Felix Kuti.
Hugh Maselea and Tony Allen met in the '70s when Masekela paid two famously wild visits to Lagos, where he spent most of his time hanging out with Kuti and his band. They played together again in the 80s, before finally getting round to recording in 2010. But only now is their collaboration album, Rejoice, being released. It promises to be one of the African albums of the year, although Allen seems a little bemused. "I thought it had been abandoned," he says.
"Not so", says Nick Gold, who co-produced the recordings: "I knew they wanted to work together. They were going to be in the same place at the same time, so I booked a studio for two days, not to make an album, but to see what would happen. It was just an experiment." Now, he and Allen have supervised the addition of new bass lines and a dash of keys, vibraphone and extra percussion, while leaving the original work untouched. "I said: 'I'm not touching my drums,'" says Allen. "'They've been done!' The feeling was unique with Hugh and I together." (Robin Denselow for The Guardian)
This album isn't going to be a classic. It already is! 😎
22nd Mar: Need some cheering up this Sunday. Plant a Seeed! Seeed is that catchy Reggae / Hip-Hop / Dancehall 11-piece band with great harmonies (3 top singers in this outfit), slick arrangements (thanks to a killer horn section) and songs you find yourself singing along to although half of it is in German.
Although they have been around since 1998, it was only in around 2010 that I got to know them and they've become a regular on my playlists ever since. I was happy to see that they released a new album last year, so today I am featuring a couple of favourites from earlier albums and one from the new Bam Bam album. Let's head to the Wild West with Dancehall Caballeros, a track from the first album, New Dubby Conquerors.
The second Seeed clip is of two live performances linked back-to-back. The first is about as 'heavy' as Seed gets, The song Molotov, and a really good cover of Black's classic, Wonderful Life. They issued the tracks as an EP in 2011.
In these times of enforced social distancing, I can suggest getting into the swing of the concert by jumping up and down waving your arms to the music in the comfort of your own room while listening. It worked for me! Enjoy 😎
The final Seeed track for today is from the 2019 album 'Bam Bam'. This is their first album since the untimely passing of frontman Demba Nabé in May 2018, "BAM BAM" is the first album since 2000, in which one of the eleven founding members is missing.
To quote their official website: The sound is pure Seeed, clear: urban, voluminous, cosmopolitan pop music with a Berlin attitude and influences from London to Lagos. But above all "BAM BAM" sounds like going out, getting up, and making the world a little bit more colourful and better. Here's the track 'Geld' featuring some fun beats and the best 'fat suits' I have seen in a clip.
I hope that today's selection has helped cheer up your day and that wherever you are, and whatever situation that you are finding yourself in, that you remain healthy, positive, and above all, safe. 😎
23rd Mar: Just a quick one for this Monday night. I featured Balkan Beat Box a few days ago. I wasn't going to post today but came across this track and can't resist it. Something about the video that had me in stitches. Have fun and stay safe x 😎
24th Mar: An album I haven't spent enough time with yet is Van Morrison's 2019 album, Three Chords and the Truth. The tracks I have heard are pure Van Morrison genius. I think I know what I'll be listening to tonight. Here's a sample… 😎
Van Morrison fans, if you haven't already, please take a listen to Van the Man's 2019 album, Three Chords and the Truth. Fan-bloody-tastic. Here's the title track. This is set to become a classic. 😎
26th Mar: Feeling quite reflective tonight. Everything that needs to be said about staying safe has been said. Tonight I've chosen a few songs of hope while the countdown takes place. First, is Ben Harper reminding us that we can do it with our own two hands.
I can change the world, with my own two hands
Make a better place, with my own two hands
Make a kinder place, oh with my, oh with my own two hands
With my own, with my own two hands 😎
Sound advice from the Brotherhood of Man and the 1970's hit. United we stand, Divided we fall. Stay united friends x
Here's something to remember from will i am and the boys from the Black Eyed Peas. To close tonight's lockdown countdown let's keep in mind we're all One Tribe. Let's pull together over the next three weeks (and beyond) and use this horrible event to get a new perspective on our world and on ourselves. Keep safe my friends. 😎
27th Mar: Amongst the many musical memories I have of my Dad is his reaction when he first saw this video. He loved it. I came across this link and think it's a nice message to stand by at the moment. Here's Sir Paul and the frog's chorus and We All Stand Together.
What better way to end today's music posts than with the first video I ever saw from Playing for Change. I know we've all seen it dozens of times and it is a pretty obvious song to play in this strange time, but I still mist up whenever I hear Grandpa Elliot's voice, but it's a happy mist. Although 'stand by me' shouldn't be taken literally at the moment, here's the Ben E King classic performed by the wonderful musicians of Playing for Change.
Even if you can't stand by your loved ones physically, stand by them in spirit. We all need to show that extra bit of compassion and understanding right now.
28th Mar: There has been so much good music-making the rounds today and I've decided to feature a few of tracks that have really stood out. The first from one of my favourite outfits, The Tedeschi Trucks Band (TTB), this time with the late Sharon Jones (Sharon Jones and the Dap Kings) singing the Sam Cooke classic, Bring it On Home To Me.
I've featured TTB quite regularly, but Sharon Jones may be unknown to many. She and the band recorded for Daptone Records (hence the Dap Kings) between 1996 and 2016 and were a main part of the Soul / Funk revival until Sharon succumbed to cancer in 2016. This is a lady with a huge voice as you will hear in this clip. The interaction between Susan and Sharon is a joy to watch.
A track I was happy to see making the rounds today is the beautiful version of Bob Marley's High Tide or Low Tide performed by jack Johnson and Ben Harper. When two musicians of this calibre get together, magic is born. 😎
I thought I'd save the most epic track that passed my inbox today for last, and what an epic this is. This is a fan edit of Pink Floyd's Comfortably Numb from a series of shows that David Gilmour and the boys arranged where different artists performed with them each night. This particular edit includes non-other than David Bowie and Eddie Vedder. This is a huge slice of musical magic!
I'll leave you with your jaws dropped for this Saturday. Please stay safe and stay sensible. Remember, until we get a handle on this virus there is more than one life at stake whenever you leave your house. Happy Saturday folks 😎
29th March: First for today is a report back. I posted a link from #Rockthelockdown a few days ago in preparation for their weekend of live home-based music streams from artists around the world this weekend. I spent quite a few hours listening to some remarkable talent, many who have music platform links. I'll be going through them and will be sharing some links in the coming week.
While checking out some of the links I came across a Playing For Change video that I hadn't seen and is well worth watching (as all of PFC's videos are). Here they take on The Doobie Brothers huge hit, Listen to the Music. The track began life when Mark Johnson of PFC met Tom Johnston, the drummer for the Doobies and the decision to do an 'around the world' video was born. It features original Doobie Brother's members, Tom Johnston, Patrick Simmonds and John McFee join a total of 30 musicians from 12 different countries all united through their love of music.
Once you get hooked into the PFC channel you can write-off a few hours. Needless to say, today's selection is going to be Playing For Change orientated. Any complaints? I didn't think so. Apart from being a fantastic version, the message is great advice in our current situation.
I recently posted the Ben Harper song, With My Own Two Hands, and was happy to find the link to the good folks of Playing for Change performing the song in their own inimitable way, so for my second track for tonight, here it is!
The third and final track from Playing For Change for tonight honours one of those songs that were destined to become a classic from the moment it was written. Otis Redding's Dock of the Bay. This song is one of those that epitomises my early teenage years and when taking a listen I was transported back to a simpler time, but very confusing age!
PFC's version has such a talented line-up of musicians, including Jack Johnson, Otis Redding III and Dexter Redding. The video was filmed to commemorate the 50thAnniversary of the song in 2018. Listening to the song it is as fresh today as it was back then. Enjoy.
I'm about to pop some pizza in the oven and head back to the #Rockthelockdown page to join in a great initiative and listen to some really superb talent. I posted a link to the page earlier, so join me if you feel like it. Folks, needless to say, stay safe and please take the lockdown seriously. There are some folks out there who don't believe it applies to them. Sad, scary and stupid. Catch you soon 😎
31st Mar: Listening to Radio Caroline in the morning is a part of my sanity strategy on most days, but essential during the lockdown. This morning they played a track from James Taylor's new album, American Standard. I had no idea that he had released the album earlier this year, and somehow it was exactly what I needed to cheer up a grey, rainy day.
There is something about James Taylor's voice and style of music that always soothes the nerves when they are their most frayed. Couple that style with some of the greatest classics in the Great American Songbook, and you have a winning combination.
As James Taylor told Rolling Stone magazine, "I've always had songs I grew up with that I remember really well, that were part of the family record collection — and I had a sense of how to approach, so it was a natural to put American Standard together,"
But enough blah-yak, have a listen to the first single release from the album, the jazz standard Teach Me Tonight. Written in 1954 by Gene De Paul and Sammy Cahn, it was a huge hit for the likes of Frank Sinatra, Dinah Washington, Sarah Vaughn, Etta James, and a host of others. Why? Because it is a beautifully crafted song! Enjoy
The second track from James Taylor's latest album, American Standard, was written by Hoagy Carmichael and Ned Washington and was debuted by Glenn Millar and his band in 1940. It is one of those songs that I grew up knowing, thanks to the musical influence of my folks. Here's The Nearness of You. 😎
The track I am leaving you with tonight is one of my all-time favourites. Ever since I first heard Blood, Sweat and Tears version way back in the dark ages, this song has rung a deep chord in my musical soul. God Bless The Child was written by Nina Simone and Arthur Herzog Jr and released in 1942. In her autobiography Lady Sings the Blues, Holiday states that the song developed after an argument with her mother, whose last word on the matter was "God bless the child that's got his own."
James Taylor's voice hasn't lost any of its quality over the last half a century and his arrangement on all the tracks of this album is pared down, simple and crisp. This is easy listening at its best. In a crazy time where we don't know will happen from day to day it was reassuring to hear a familiar and much-loved voice singing some much-cherished classics.
I've also chosen this track with my brothers in mind as this is, and was, one of their favourites as well. As always, stay safe and stay alive. Catch you soon. 😎
I've also chosen this track with my brothers in mind as this is, and was, one of their favourites as well. As always, stay safe and stay alive. Catch you soon. 😎
To give you a quick overview of today's featured selection, here's James Taylor himself explaining the making of American Standard. A worthwhile few minutes viewing. 😎
---
This article was originally published on the Design Train website for Loving the Music
The Author owns no copyright on the images or videos in this article. All images and links sourced from YouTube and Google and within the public domain.
Words © Andrew Knapp 2020