21st November 2020:
I featured a new song from Tim Minchin about a month ago not realizing it was a teaser track for a studio album of non-theatre songs that was released yesterday. I'm a huge Tim Minchin fan and within hours of the launch I had notifications from Tim's YouTube channel giving me the heads-up on the new uploads. I knew it was going to be a good listen. I wasn't wrong, but what surprised me most was the amount of serious songs included in the 11 tracks of Apart Together. I know so many of the songs from his shows already, the idea that this is basically a debut studio album from someone who has been around for 15+ years is quite strange.
To give you a bit of background about Tim Minchin, after struggling to find a niche for his satire/pop style, Tim's career started to take off after he released his comedy album, Darkside, in 2005. By 2006 he had an agent, shows, and lots of recognition when he received the Perrier Comedy Award for Best Newcomer at the Edinburgh Festival Fringe. His third live show, Ready for This? (my first exposure to him), toured to rave reviews and sell-out shows globally.
He semi-retired from musical comedy in 2011 after a major International arena tour, but there is more than one side to this man. Since then he has concentrated on his love of theatre, writing the music and lyrics for the blockbuster musical adaptation of Roald Dahl's book Matilda. He also appeared as Atticus Fetch in the US series Californication, and his portrayal of Judas in the 2012/13 arena tour of JC Superstar was jaw-dropping. In fact, apart from tracks from Tim's album I have included a link to him performing Heaven on my Mind to give you an idea of his sheer talent.
Before I reveal more, let's listen to a tongue-in-cheek song that is basically an autobiography of Tim's career and how he feels about it. Here's Talk Too Much and Stayed Too Long.
Tim Minchin embarked on a new arena tour in 2010/11 with his act scaled up to include the Heritage Orchestra. He explained that the aim of incorporating the orchestra into his act was to create a comedy show that would not be ruined by being performed in arenas. The show toured the UK and Australia, and was filmed at the Royal Albert Hall in London with a DVD release in November 2011.
During his semi-retirement Tim wrote and directed the musical Groundhog Day based on the 1993 film. It opened in London in 2016, winning him his second Olivier Award, and opened on Broadway in spring 2017.
In August 2018, Minchin announced he would be returning to touring his musical comedy with a new show called BACK, (also billed as Old Songs, New Songs, Fuck You Songs). The tour covered Australia, New Zealand and the UK in 2019. It featured songs such as Fuck This, Leaving LA, and If This Plane Goes Down, which is also included on his 'Apart Together' album, and is the second choice of song for today.
The Guardian's in-depth review of the album saw 'If This Plane Goes Down' as the ponderings besetting a mid-life crisis and how the singer will be remembered. That's pretty accurate, but they forget to mention the slick and clever humour behind it,
To explain Tim Minchin's new album I headed to his official website and the man himself. Here's what he has to say about Apart Together.
"The fact that I named this upcoming album of mine 'Apart Together' long before Covid hit kinda presaged the way in which it has grown to become – in my mind at least – an album very much of this time. And as more shits have hit more fans, I have become more dedicated to making it a testament to this fucking year, and to the idea of making lemonade out of lemons, whatever shape the lemons are.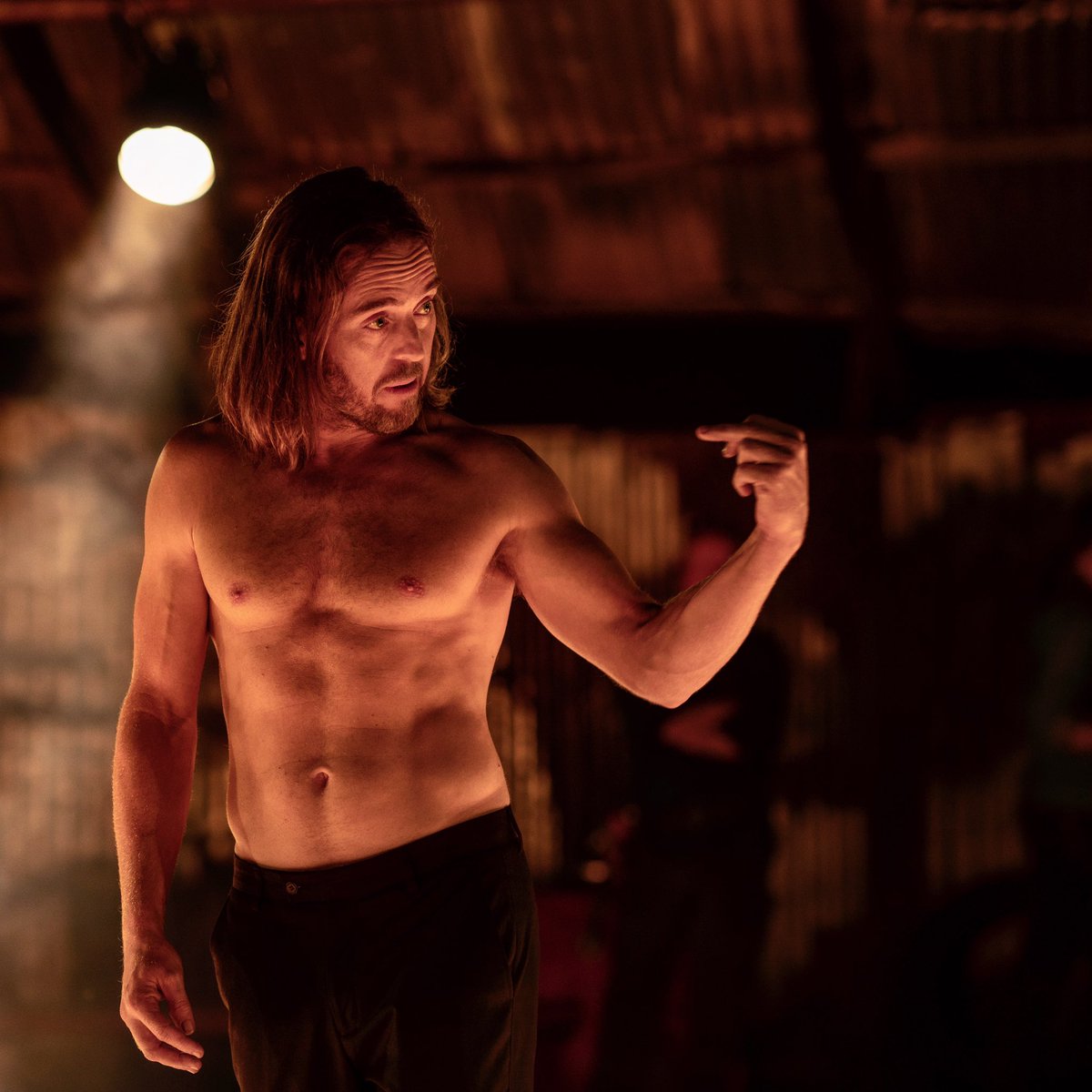 Some of my nerdier fans (hi, bless you, love you) will have heard me say more than once that I think you should aim to bring everything you are into everything you do. I tend to say it about artists, but I guess it works for humans in general. I also often quote my mentor/director/friend Matthew Warchus (who was perhaps quoting someone else) who told me, back in Stratford-Upon-Avon in 2010 when I was anxious about whether Matilda was ready to open, that "any piece of art is just an artifact of the work you did in the time you had". These two simple ideas have profoundly affected the way I go about my work… and this year have come to mean even more.
This year, bringing "everything you are into everything you do", means bringing your anxiety, and your disappointment, and your tiredness, and whatever else you are carrying through the pandemic months. And "the work that you did in the time that you had" could perhaps be extended to "… the work that you did in the time that you had in the space you were locked inside with the collaborators you were allowed to have contact with
Each single I have released this year has been an opportunity to make a little bit of art, and as our industry shut down, and then nervously semi-reopened, I tried to let the restrictions that came along govern the style of art-making."
And what are the early responses from the media? See for yourself:
Apart Together …is full of gravity-defying balladry and beautifully observed moments
– American Songwriter
"His songs are jaunty or bittersweet or dark, but always fiendishly clever."
-The Evening Standard
"As with all Minchin's stuff, it's a little bit funny, it's a little bit sad, and it finds the beauty and romance in even the most tragic of circumstances."
-The Guardian
The final Tim Minchin song from the album (and the penultimate in this mini-feature – yes, I'm doing four songs today!) is one of the most beautiful love songs I've heard in ages. Here's The Absence of You.
While Tim was on his comic sabbatical he took time to perform in the 2012 arena tour production of JC Superstar, and what better role than Judas?  Director Laurence Connor presented his contemporary re-imagining of Andrew Lloyd Webber and Tim Rice's legendary rock musical to the world. This recording from London's O2 was uploaded to YouTube for 48 hours earlier this year as a fundraiser for the Show Must Go On initiative. For me, Tim stole the show and I'm glad that this sequence is still available. If you get a chance please see it. The production is one of the best I've seen. Here's Heaven on Their Minds.
Thanks for joining me on this lengthy look into one of my favourite performers. May he find his happy balance between his singing, acting, and comic mastery.
---
The Loving the Music mini-features are written and compiled by me to support Loving the Music Facebook page and group. Join the community for regular themed three-part posts that do do more than just share a song.
The Author owns no copyright on the images or videos in this article. All images and links sourced from YouTube and Google and within the public domain.
Words © Andrew Knapp 2020