19th October 2020
The replicating of the group's blog archives for our new website is progressing well. As I read through the hundreds of mini-features that have been posted I am blown away by how much I've learned and shared over the last 15 months. Today's 'share from the vault' is an article I wrote about one of my favourite bands of recent years, Vampire Weekend. Their Father of the Bride album found its way onto my daily playlist very quickly and I am happy to re-share this mini-feature with you all.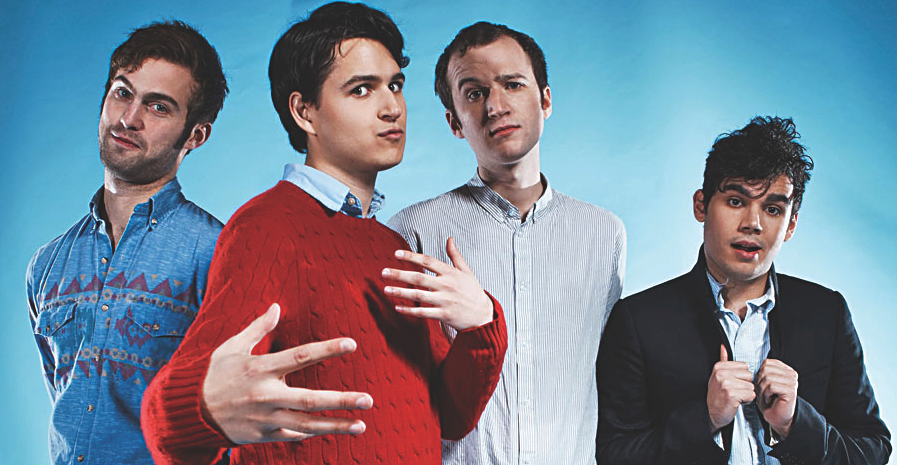 I was rapped over the knuckles a while back when I referred to Indie Rock as a music genre. It was pointed out that all Indie means is that a band independently produces their music and therefore can cover many musical styles. I stood corrected! On checking this out I not only found it to be true but also that the term was coined in the 1920s to describe independent film producers.
I was going to tell you that today we're featuring an Indie Rock outfit, but in light of the above info, I am happy to tell you that today's 'alternative music' band is the remarkable Vampire Weekend and their 2019 album Father of the Bride. Although they didn't get the recognition they deserved here in South Africa, they certainly made waves in the UK and US when their first album, Vampire Weekend was released.
Formed in 2006 they quickly shot to attention with their clever fusion of world rhythms into their music. Propelled by the power of the blog they embarked on a hard-working but rapid ascent to fame. While recording the first album they were holding down full-time jobs, playing gigs and recording at the same time.
In 2014 the band took a hiatus for six years but came back last year with a remarkable album packed with clever songs delivered in the easy-listening style that is a part of their deceptively simple appeal. I have got to know this album well over the past few months and am happily sharing a couple of my favourite tracks, including a live clip to end today's selection with.
To start with is the song Harmony Hall with an opening guitar riff that will worm its way into your happy place. I love this video. I can't make up my mind if it is strangely normal or normally strange.
Between 2007 – 2009 Vampire Weekend was everywhere. Rolling Stone named the self-titled debut album in the 500 Greatest Albums of All Time. Quite a debut! Four singles were released from the album and received wide airplay in both the UK and US. A second and third album was released in 2010 and 2013 winning critical acclaim and a Grammy for Best Alternative Music Album in 2014.
In an interview with the founder, Ezra Koenig, he explained the necessity to take a break at the time he did was due to the whirlwind rise to fame and the resulting pressures became too much to be creative. During this 6-year hiatus, he got in touch with what was important to him, including becoming a father.
The new album is the band's first to include collaborators and guest vocalists. In a Rolling Stone interview, Koenig said "We've had three albums of the same voice over and over again. I like the idea of opening up our world a little bit". He also commented that he was looking at basing his future tours on the jam-band style. The second track from Father of the Bride today is the catchy 'This Life' complete with a rather compelling video.
Today's final clip from Vampire Weekend is a live performance from Austin City Limits in 2019 and another song from the Father of the Bride album, Sunflower. This video shows just how clever the band is at crossing genres, but never jarring the ears in the process.
Those who remember Vampire Weekend's earlier albums will happily welcome them back with open arms. For those of you who are new to the band, you're welcome. It always makes me happy to share good music. There are some people who will never open a link to a band they've never heard of before. I hope you're not one of them. This band is just too good to miss out on. Here's Sunflower. 😎
---
This article was first published on the Design Train website for Loving the Music
Words © Andrew Knapp
The author does not own the copyright of any of the videos used in the article